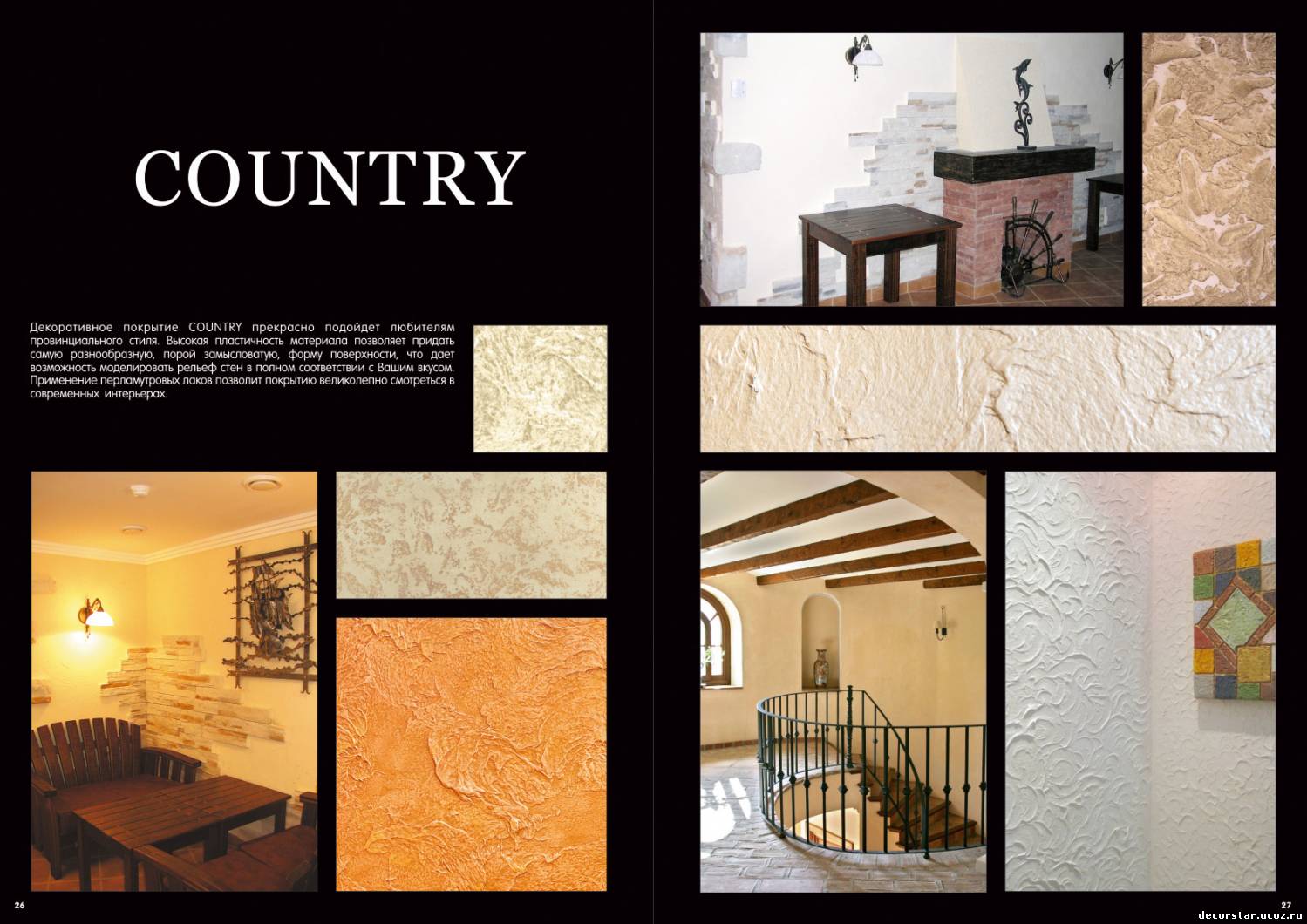 Decorative coating COUNTRY is perfect for lovers of the provincial style. High plasticity of the material allows us to give the most diverse, sometimes intricate, shape of a surface, which makes it possible to simulate the relief of walls in full accordance with your taste. Application of pearlescent lacquer allows to the coating to look great in modern interiors.
CONSUMPTION: 1-2 kg / m2
Surface preparation
The surface must be sound, undamaged, dry and not exposed to moisture, clean: cleaned from dust and dirt (you can use a primer D-11 TM "Elf"). On cleansed of dust, mold and old wallpaper surface, apply primer Quartz-D-19 (TM "Elf"). Wait until it is completely dry.