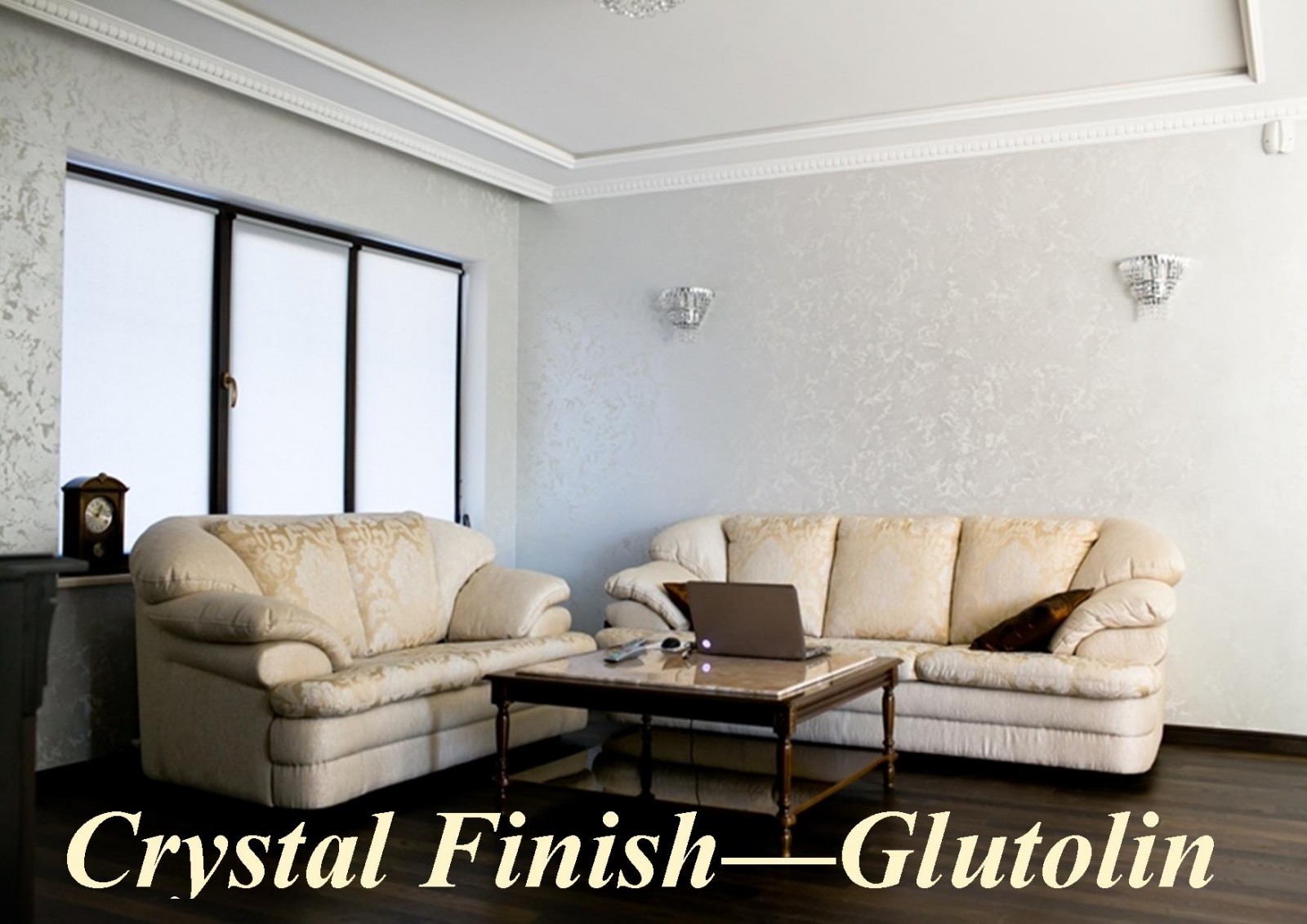 Glutolin CF – a modern design surfaces such as plaster, concrete, plaster, wallpaper base, painted with dispersion paints, etc. Round glass crystals associated acrylate, after drying form a brilliant, high-strength coating walls and ceilings indoors.
Application area:
Surface finishes inside of dry premises. Apply on plaster, concrete, plaster, plasterboard, wallpaper is not very structured, preferably a pre-painted wallpaper primer under white or dispersion paints, etc.
Technical data:
Raw material base:
Synthetic dispersion, decorative additives, solvent
Aggregatnoe state: viscose
Weight: approx. 1.4 g / cm³
Indicator pH: approx. 8.0 – 8.5
Consumption: 350-400 ml / m² (depending on the base)
Odour: weakly expressed
Water solubility: amenable to mixing
Product color:
Pearl White
Storage:
Store in a dry, cool but protected from frost. Avoid contact with the product to direct sunlight.
Shelf life is 24 months from date of manufacture.
Production – Germany.