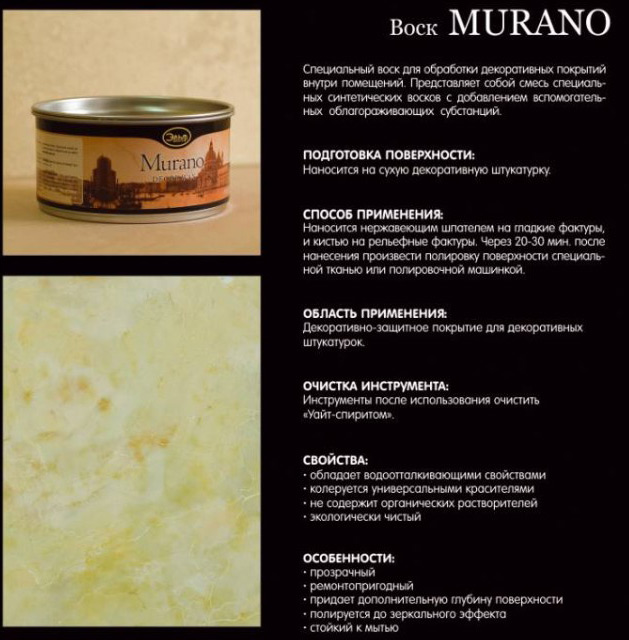 "Decor Wax Murano" special thick wax for processing decorative plasters indoors. Specially recommended for " Veneziano", Travertino Style, Grotto, and others. It forms a water-repellent coating is resistant to dirt. Enhances shine and depth of color of the surface. Polished to a mirror effect. No organic solvents.
Technical characteristics:
Applications: interiors
Packaging: 450 g
Storage: min 1 year at t from 50C to 300C
Consumption: Basecoat Decor Wax Murano – 26 m2 / packing
Features:
resistance to washing;
strength;
moisture resistance.