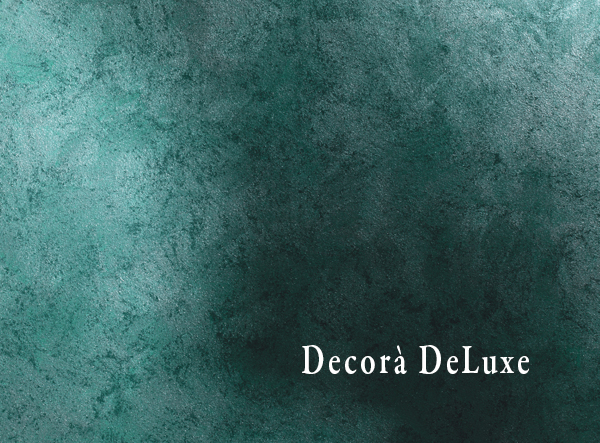 Decora 'De Luxe – a decorative paint with pearl effect for interior decorating, which is at a maximum ease of application allows you to get great results. In good light the room decoration material creates a special chromatic chiaroscuro, iridescent mother of pearl and exquisite colored flakes. Material Decora 'DeLuxe washable, flame-resistant, vapor permeable, safe for humans and the environment. Due to its properties, it is particularly suitable as a decorative element for the public or private premises in the old style.
Application: public places, bars and restaurants, shopping centers, private apartments, historic mansions, antique-style rooms.
ARTHE PERLA – this additive with pearl effect (the core of the pearl), which can be added to conventional Decora ', Decora' Gold, Arthe Cera and Velatura (600 ml per 4 liter jar Velatura Neutra).
COMPOSITION: titanium dioxide, acrylic emulsion copolymers, the special non-toxic additives.
Fire reaction: Negative for use on non-flammable surface: water-based composition, the dry thickness of less than 0.600 mm material in the dried state.
Coverage: 9-10 m² / l