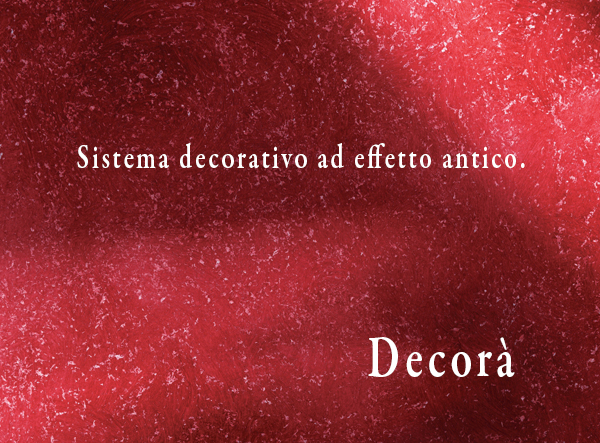 Decora – a decorative paint, which allows to obtain special chromatic effects of light and shadow, surface, dotted with typical white flakes, which give the surface a pleasant softness and roughness. Finishing material Decora washable, flame-resistant, vapor permeable, safe for humans and the environment. Because of its properties, Decora is particularly suitable as a decorative element for the public or private premises in the old style.
Scope: Private apartments, public places, bars and restaurants, accommodations, shops.
Composition: titanium dioxide, acrylic emulsion copolymers, the special non-toxic additives.
Fire reaction: Negative for use on non-flammable surface: water-based composition, the dry thickness of less than 0.600 mm material in the dried state.
Coverage: 7-8 m² / l
Stud: The material is ready for use
It is recommended to apply the material to the prepared putty and sanded surface.