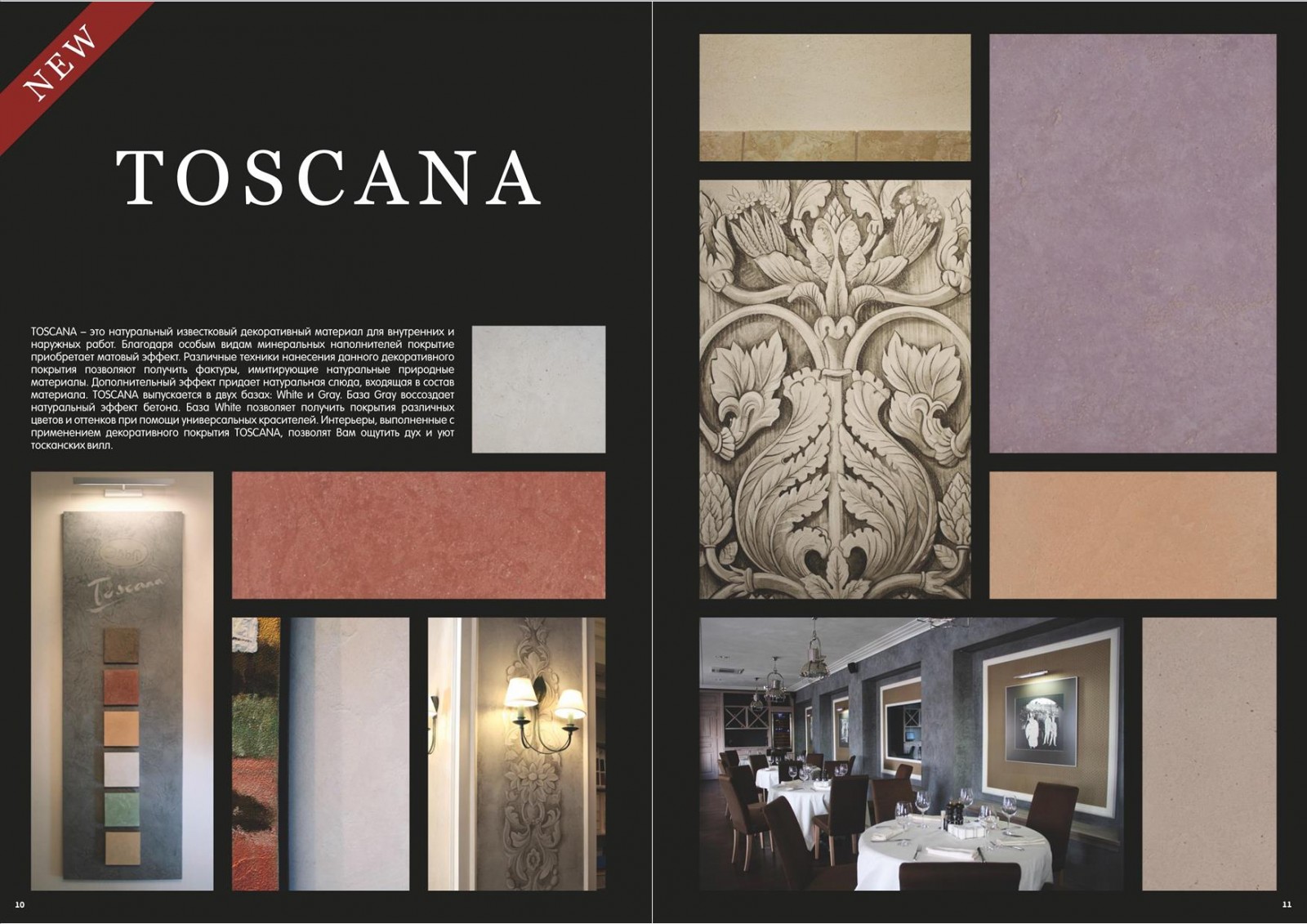 Toscana – is a natural decorative lime material. Due to a special type of mineral fillers, coating acquires a matte effect. Different application techniques of decorative coatings can receive texture that mimic natural materials. An additional effect gives a natural mica, which is part of the material. Decorative coating has high strength and can be applied for the internal and external works. Toscana is available in two bases: White and Grey. Grey Base recreates the natural effect of concrete. White Base allows you to get coating of various colors and shades using universal colorants. Also, especially for decorative coating Toscana was designed Decor WAX Toscana, which has a velvety matte effect. The interiors are made with the use of decorative coatings Toscana, will allow you to feel the spirit and comfort of Tuscan villas.
Technical characteristics:
Applications: facades, interiors
Composition: lime, mineral fillers, natural mica.
Solvent: water.
Specific gravity: 1.5 kg / l at t = 20 ° C.
Dilution: water up to 10%.
Packaging: 5,15kg.
Storage: at least 1year at t + 5 to 30C.
Consumption: basecoat Toscana -0,8-1 kg / m2 (depending on the application technique and the number of layers).
Final coating: Decor WAX Toscana, Antique, Decor Wax – 8-12m2 / l.